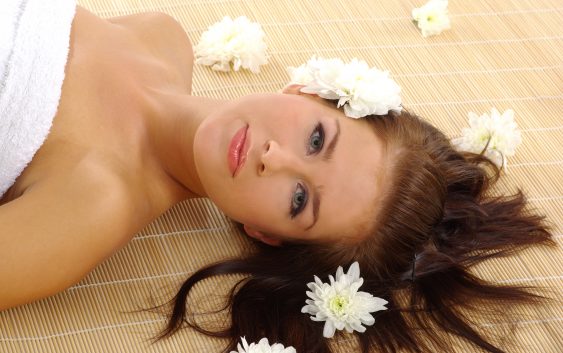 Whether it is weight loss or beauty & skin care, people want to turn to look to their food to resolve the issue.  Believe it or not, there are natural beauty ingredients from your kitchen that you can use.  Let us start with these ingredient:  rice, cucumber, soy and yogurt .
Rice can be used to clean & moisturize.  Rice is rich in vitamins, amino acids , and hydrochloric acid and other nutrients. An example of a product that has been developed quite a reputation using rice is Taomi Shui.   Taomi Shui shampoo removes dirt but also inhibits secretion of oils and fats.
Soy has an anti-aging function.  Isoflavones in soy has the role of estrogen which can be used in skin care.  The Soy isoflavones benefit the skin and restore it to its young state.  Rub mud into the tofu curd and evenly deposit on the face.  Combine this with a gentle massage and after 15 minutes, wash with water. The tofu mask done twice a week for a month will make your skin white and tender.
The yogurt directly deposited in the skin also has a moisturizing function.  The yogurt along with the massage will nourish the skin.  It is also very suitable to calm the skin after sun exposure.  Yogurt can also help you lose weight if you use it as a daily meal replacement.
Cucumber functions as a skin cleanser and  can be used for anti-wrinkle care. Cucumber is rich in water , Vitamin C, carotenoids, protein , calcium , phosphorus, iron and other nutrients.  It is a well known beauty ingredient. Cover the surface of your skin with cucumber slices then massage.  You will find that it will calm your skin and liven dull skin caused by sun, rough spots and other issues.
Something outside your kitchen and on a separate note….
Women love to get a manicure and nail polish.  Colorful crystal nail polish can change and beautify your nails.  But the process of getting the beautiful nails, such as filing, application of glue, varnish, and glitter is time consuming.  And due to the multiple steps that are taken, the nails actually get injured and may turn yellow and dull over time.  Long-term application may cause the nail to become more brittle and easy to break.
source:skin care,facial,nail art