Important Seatbelt Safety Facts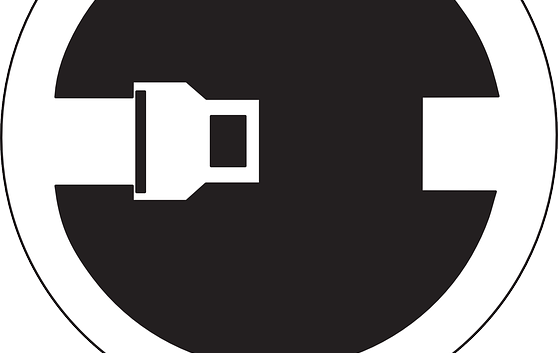 In a study released by the National Highway Traffic Safety Administration (NHTSA), the risk of injury or death to an individual jumped by nearly 50% if the passenger was not wearing a seat-belt. In addition, the study found that the U.S. spends nearly $ 18 billion a year in medical, insurance, and overhead costs due to injuries caused by collisions involving passengers and drivers without seatbelts.
Automotive safety systems have continuously improved since the invention of the passenger vehicle, but perhaps none have had as large of an impact as the seat belt. Seatbelts are arguably the most effective safety mechanism when it comes to protecting passengers in the event of a collision. In order for seat-belts to properly protect you and your loved ones, however, they must be used properly and regularly.
Seat-Belt Safety Tips
• Always wear your seatbelt, no matter what the conditions are outside. (Accidents can happen in mid-day with good weather as well as at night or during inclement weather).
• Seatbelts are only effective if worn in the proper manner. Shoulder-belts and lap belts should always be worn in the intended fashion.
• Be sure to inspect your seatbelts regularly for wear, tear, and mechanical malfunction.
• Seatbelts are made to restrain ONLY one person. Do not "double up" or share seatbelts.
• Airbags are significantly more effective in collisions if all occupants are wearing seat-belts. Seatbelts help ensure proper riding position in the event of a collision
• Despite urban myths regarding seatbelt use and pregnancy, pregnant women are encouraged to wear a seat belt every time they are in an automobile.
• Babies should be placed in a rear-facing child seat.
• Small children should be placed in a forward-facing child seat.
• Children aged 4-8 should use seat-belts and other child-restraint systems.
• It is wise to help elderly passengers to make sure their seatbelts are properly engaged.
It is important that drivers and passengers commit to wearing a seatbelt EVERY time they ride in a passenger vehicle. Many people falsely believe that short errands (like running to the store down the road) are safe enough excursions to warrant driving without restraint. Unfortunately, statistics show that most collisions occur within 25 miles of the individuals' home and usually involve speeds less than 40 miles per hour.
To learn more about seatbelt safety, visit the Madison personal injury lawyers of Habush Habush & Rottier, S.C. today.