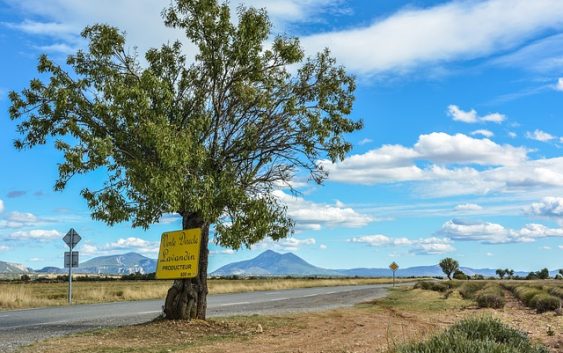 Mid winter is an ideal time for checking the safety of trees. From December onwards poses a great opportunity to inspect your trees. As most trees have shed their leaves winter allows us to see through the crown around the major scaffold branches for signs of splitting, cavity and decay.
An owner of land upon which a tree stands has responsibilities for the health and safety of those on or near the land and potential liabilities arising from the fall of the tree under both the civil law and criminal law. The civil law gives rise to duties and potential liabilities to pay damages in the event of a breach of those duties. The criminal law gives rise to the risk of prosecution in the event of an infringement of the criminal law.
Tree Hazard Assessment is a major part of the work of a profession known as tree consultants and arborists. Assessment of the condition of trees and presentation of management recommendations are essential for organisations, schools, hospitals, universities etc or anyone who has a large land holding. Landowners should have both policy and procedures for tree safety and a budget for management. Your nearest tree consultant can be found on the tree consultants directory at www.treeconsultantsdirectory.co.uk
The HSE say on average, each year 5 or 6 people in the UK are killed by trees. So the risk of being struck and killed by a falling tree or branch, or by driving into one, is extremely low. The risk from a tree falling in a public space is even lower. Only 3 people on average are killed each year by trees in public spaces, but as almost the entire population of the UK is exposed, the risk is about one in 20 million. The risk, per tree, of causing a fatality is of the order of one in 150 million for all trees in Britain or one in 10 million for those trees in, or adjacent to areas of high public use.
Landowners have a duty to do all that is reasonably practicable to ensure that people are not exposed to risk. This duty is established in criminal law under the Health and Safety at Work Act, and in civil law under the Occupiers Liability Acts. In addition, The Health and Safety Executive have published advice to their inspectors and local authority enforcement officers as to the expected standards for management of the risk from falling trees.
As a prudent landowner a tree consultant should be appointed to tailor your approach to suit the nature of your own land holding and the resources that you have. There are a number of common elements that you should consider. Often it is not reasonably practicable to inspect and record every tree on a site. To help prioritize inspections your tree consultant will map areas with respect to the level of public access to trees. You can establish zones of high, medium and low use. High use zones would typically include areas next to railways and busy roads; heavily used car parks, picnic areas, gardens and playgrounds; in fact any areas where large numbers of people congregate. Dont forget special events.
High-use zones should be inspected as your first priority. The species, health and location of trees will have a bearing on the levels of risk. This, in turn, will help determine whether any risk controls are necessary. An arboricultural specialist will diagnose problems with individual trees, advise on appropriate remedial work and work out when further inspection is necessary. Trees in high use zones are typically inspected once a year. It might not be practical or necessary to record every individual tree. Maps of groups of trees inspected may be helpful. However, you might need to record an individual inspection if a particular tree presents a high risk. For example, if you decide to retain a tree with structural faults in a high use zone it would need an individual record. This would include the risk control measures that you have taken, and would almost certainly include regular, ongoing monitoring.
Zones of medium use will have fewer visitors and are likely to be inspected less frequently (maybe every three or even five years). Low use zones typically have restricted access or few visitors. They may be remote or well away from paths. These zones may have no formal inspection procedure. You should record the rationale for the designation of usage zones, and you should have a system in place to review their status to assess whether levels of use have increased or other changes have happened to take the area into a higher or lower use category, for example following planning permission for further development.
Finally you must undertake any recommendations that are revealed from the exercise. It is usual for these works to be places in order of priority for tree surgery Tree Contractors Directory has been designed exclusively to help you locate the nearest arboriculturalist in your area. It couldnt be easier simply search through the businesses in your chosen county or area to find the right one for your needs. Choosing a specialist in your area means you might not be charged any excessive call out fees and it ensures the service you receive will be quick and professional.
http://www.treecontractorsdirectory.co.uk/