Baby Shower Gifts: Organic Baby Gift Basket Ideas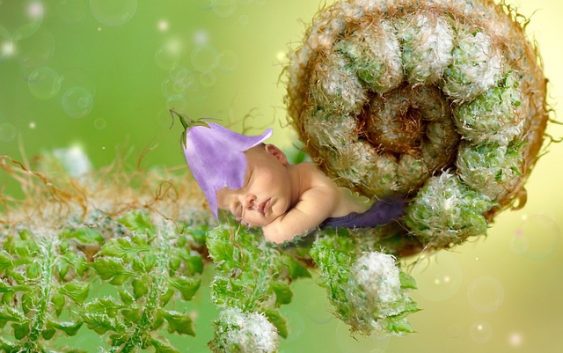 It is always a great idea to offer organic gifts that an expectant mom can use for her upcoming baby. They make very thoughtful presents, especially for mothers who are really concerned about the health and safety of their children toward items they use, eat, and wear. If you wishes to offer an organic present for an expectant mom, you might want to consider an organic baby gift basket.
Decide whether to buy a pre-made organic baby gift basket or make one yourself. Granted you want to make an organic baby gift basket, it is very easy to do. Assembling a gift basket filled with different organic baby items is often less expensive and of course, you can have it done in no time.
There are literally hundreds of organic baby items and products available in the market these days. You can even order some online. Among the most popular that you may include in your gift basket are one-piece bodysuits, cloth diapers, burp cloths, baby blankets, washcloths, and bibs that are made of organic cotton. You may also consider some organic baby care products, such as organic lotion, oil, powder, ointments, and baby bath products.
Once you've purchased all the organic products you want for the mom-to-be, the next thing you need to do is to buy a nice basket. Since you opt for an organic theme, there is nothing that beats a wicker basket. Traditional wicker baskets are usually found at local craft stores. You can embellish the basket with a ribbon and and bow or if you want to wrap it, you can use a cellophane. You are free to choose other unique containers that can serve as your basket, such as a baby bathtub, diaper bag, toy box, laundry basket, or diaper pail.
But if you would rather purchase a pre-made organic baby gift basket, you can order for it online. This is a very convenient shopping option for people who are very busy and no time for shopping gifts at a mall or local retail store. At the comfort of your home, you can go online using your computer and visit different websites that offer different kinds of baby shower gifts, including organic baby gift baskets. Take time to browse the different web pages to find a really excellent choice for your recipient.
When shopping for baby shower gifts, it is wise to know the needs of the expectant mom before buying or assembling baby gift baskets. She may already purchased a dozen of cute baby clothes and blankets, so it wouldn't make sense to provide her with some more. Find a good website that offer a wide variety of gift options and allows you to customize your order. There are personalized baby gift baskets that let you include the name or initials of the baby, which is also a wonderful idea to surprise the mom-to-be. Names and initials can be engraved, embroidered, embossed, or printed on the baby items, products, and even on the decorations of gift baskets.
Jnet is an author for a variety of lifestyle issues and topics including weddings. If you're looking for baby blankets, visit the website Prettybabygifts.com and browse their extensive collection. Find organic baby clothing more online!