Beauty tips of top supermodels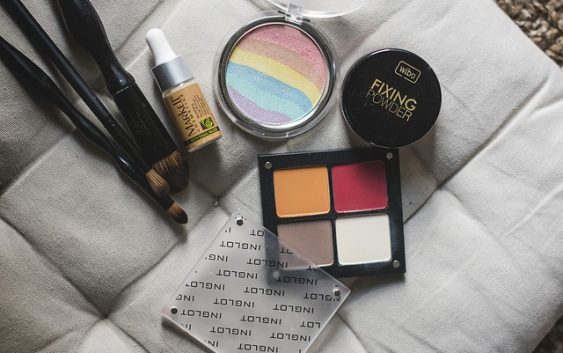 Supermodels always made viewers admire and jealous of their sexy body curves, youthful faces and lively eyes. However, the beautiful images in perfect shots or on the catwalk do not mean that the supermodels have no problems with skins, acne and tired eyes. In fact, like any other ordinary women, they do need the help of cosmetics and other natural therapies to make them more youthful and appealing. Following are the beauty tips of supermodels ranging from those of the 1980s like Cindy Crawford to the recent famous models such as Gisele, Kate Moss, etc…
1. Marisa Miller
With a busy schedule for trips along with the photo shoots, Marisa Miller has to quickly make her look fresher. She brings along an instrument to curl eyelashes on all trips. It is cheap and in only a few minutes her eyes will really stand out! Marisa regularly uses skin healing products that help her heal tired eyes even though she does not enough.
2. Lakshmi Menon
This Indian supermodel follows her mother's advice to use coconut oil. "My mother taught me to use coconut oil as a therapy. It makes my hair more gorgeous", she added. Coconut oil is a great tool to keep your hair healthy, shiny and strong. Oil will help increase circulation in the scalp, providing nutrients to the hair follicle.
3. Karolina Kurkova
Karolina keeps her skin fresh and clean with fresh lemon juice. Lemon juice is a great disinfectant and detergent for the skin. It contains natural citric acid to help clean away dead skin, leaving your skin bright and healthy. To get a skin like Karolina's, apply lemon juice on your face with cotton pad for a few minutes and them wash it.
4. Cindy Crawford
The 1980s' model and 41 year old mother of two children keeps her skin youthful by taking sauna with pure fresh milk and mineral water. The effect helps your face look young all day and this is a famous beauty tips. "It's great to work with makeup artists when they make my skin healthier than it was 12 years ago", Cindy added.
6. Tyra Banks
Tyra Banks has beautiful eyes, but the business for modeling or TV shows makes her eyes not as fresh and sexy as she wants. To attract attention to her beautiful eyes, the supermodel uses a white line pen to draw a line in her lower eyelids to make the eyes look bigger and livelier.
7. Gisele Bundchen
This Brazilian beauty usually appears in the public with attractive natural curly hair. You may think she needs a crew of hair stylists to create her hairstyle. In fact, she loosely ties her hair after slightly drying it but till keeping the moisture. When she wakes up the next morning, she has a beautifully wavy hair. All she has to do is to apply some oil conditions to make the hair shiny.
Read more:
Taylor Lautner's Gay Scandal on People Magazine Cover is Totally Fake
I am an internet marketer and freelance photographer. I maintain various sites and blogs with a large audience. My hobby is collecting photographs of celebrities and writing comments on outstanding events in the field of entertainment.