Ten cheapest and quickest beauty tips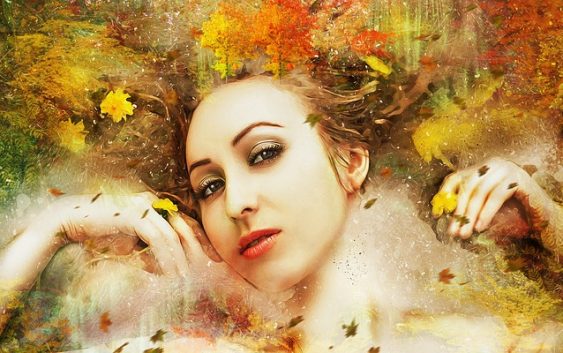 Nowadays, every woman needs the most economical and time-saving beauty tips because the life is becoming busier and busier. However, not all of them know how to make themselves more attractive in the quickest and most effective ways. Following these simple hints, you will find helpful beauty advice for yourself. These tips which help you care for skin, hair, eyes, and so on and do not take up too much time at all. Therefore, you can spend more of your spare time relaxing, taking care of your family or pursuit your own career without bothering about the outlook. Let's have a look at ten simplest beauty secrets.
Drink water regularly.  Don't forget to drink enough water to keep your skin cool and smooth.
Cover hair with a soft clothing to remove smell.  After a party with smoke or smell, you just need to cover your hair with a soft clothing to remove all unpleasant smell in the next morning.
Lemons to whiten your nails.  Putting your nails into half of a lemon in 5 minutes will whiten your nails immediately.
Vaseline to remove make-up.  Vaseline, usually known as an anti-dry skin cosmetic and lip therapy, can be used as a cream for removing make-up very well.
Moisturize to make your hair corrugated.  Use a small amount of moisturizing cream to keep the hair straight down and corrugated quickly.
Spray perfume on wrist.  With perfume sprayed at the wrist or ear, you will always feel confident.
Bronzer powder for oil hair.  Using bronzer powder with brown dyed hair, pollens will immediately remove oil and make your hair clean.
Eye drops to clear acnes.  Eye drops help your eye anti-fatigue and clean dust. It also has great utility to remove red spots on the skin such as acnes and rashes.
Create yourself eye cream.  You can use a wet brush to dip into the powder to create a cream. Eye pollen will stick better and more sparkling.
Change the hair style only by accessories.  With accessories such as manes, hairpins or even false hair, you will be always fresh.
Related links:  Eight habits make your face uglier; Ten attractive make-up styles; Makeup Trends for 2010.  Louis Brown lives in California, where he enjoys writing articles on a variety of subjects, especially lifestyle. By trade, he is a user interface designer.