Beauty Tips the Hawaii Way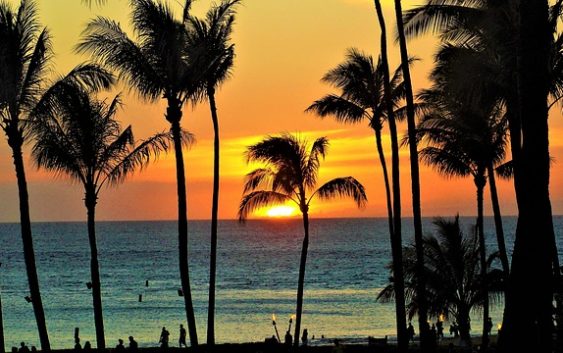 Hawaii is without a doubt is one of the most beautiful States in America. With its long sandy beaches, volcanoes and magma into the sea, exotic flowers and native traditions, Hawaii could be the nearest exotic location to visit directly from the United States.  And, of course, with all this beauty, women in Hawaii do have their secrets and beauty tips.  Here are a few of them.
Keep your pretty face, healthy
It 'a good idea to avoid washing –and clean your face under a hot shower spray. The force, pressure, and heat of the water may damage your skin. This may break the capillaries on the face and will make the skin patchy and uneven.  Always wash skin gently with warm water and with mild soap.
Are your eyes swollen from lack of sleep?  Many women for some reason or another may suffer from swollen eyes which could be caused by dehydration, excessive alcohol consumption, or just heredity.  Some women may use fruits and vegetables, such as a cut cucumber. This may be counterproductive for some women. A better idea is to dip cotton wool in cold milk, apply in the eye for about five minutes,  remove, then re-apply.  It is also helpful to relax while doing this.  And the best remedy is to get some sleep!
Hooray for the pineapple and coconut!
Most of us do not have the good fortune of coconut around us, but can benefit from the beauty tips from Hawaii women.   Coconut is good for us in many respect.   First, it is really good to drink.  Coconut milk includes an abundance of vitamins and minerals, antioxidants and lauric acid, according to SFGate. Drinking it can help boost the immune system and lower the risk of heart disease.  Second, it is great treatment for your hair.   Add the coconut milk in your hair treatment regimen by using it after shampooing. This is said to stimulate hair growth.  Third, it is great fro bathing.  This will  soften your skin and boy does it smell great!  It will definitely bring you back to the Islands.
Pineapples are rich in alpha-hydroxy acids, and it is used for peeling skin. All you have to do place in blender and rub directly on your face or skin.  Significantly less expensive than designer cleaning solutions, pineapple contains natural exfoliation.  You will be hard pressed to find many other natural and organic product that is healthy for your skin, such as pineapple.
Capture the magic of the sea
Minerals from the sea are known for moisture and leaves skin healthy and radiant glow again. Algae, seaweed and sea salt scrubs are excellent and help remove dead cells. Ocean minerals in these compounds are also useful for the reduction of cellulite since it increases the circulation and are toxic substances in the deposits of fat.
Coffee – for your face?
Coffee naturally contains caffeine.  It is a stimulant, not only for your you internally, but also for your skin. Coffee increased blood flow to the skin, makes it look healthy, pink more luminous. What are the other benefits of coffee?  Coffee relieves skin irritation, removes dead skin cells, may act as an astringent, helps fight against free radicals, and is said to be a support for the war against acne oil on the face.
The use of these beauty tips cannot win you vacation to one of the most beautiful places in America, but it can feel make you feel like a beautiful woman who has lived in the Island her entire life.
http://www.beautysecret.pannipa.com/2009/12/05/beauty-tips-hawaii-the-natural-beauty/